Goes without saying that as a channel manager for vacation rentals we know very well what websites drive bookings for our clients. Here are some of the websites that are successful and that you may not have heard off. Advertising on them is 1 click away with a Rentals United account.
---
1. Atraveo
In which markets is Atraveo strong?
Atraveo's website is translated in multiple languages. Their strongest market is Germany or Germans traveling internationally especially to seasonal destinations.
---
2. LaComunity

In which markets is LaComunity strong?
LaComunity is a B2B marketplace that publishes your properties onto a large network of travel agents. They are especially strong with Spanish travel agents whose clients book for 7 nights on average and at least 3-4 months in advance.
---
3. ApartmentsApart
In which markets is ApartmentsApart strong?
One of the original European vacation rental brands. ApartmentsApart has offices in 4 locations: Warsaw, Krakow, Brussels & Prague. Strong in Europe and especially with the British market.
---
4. Flat4Day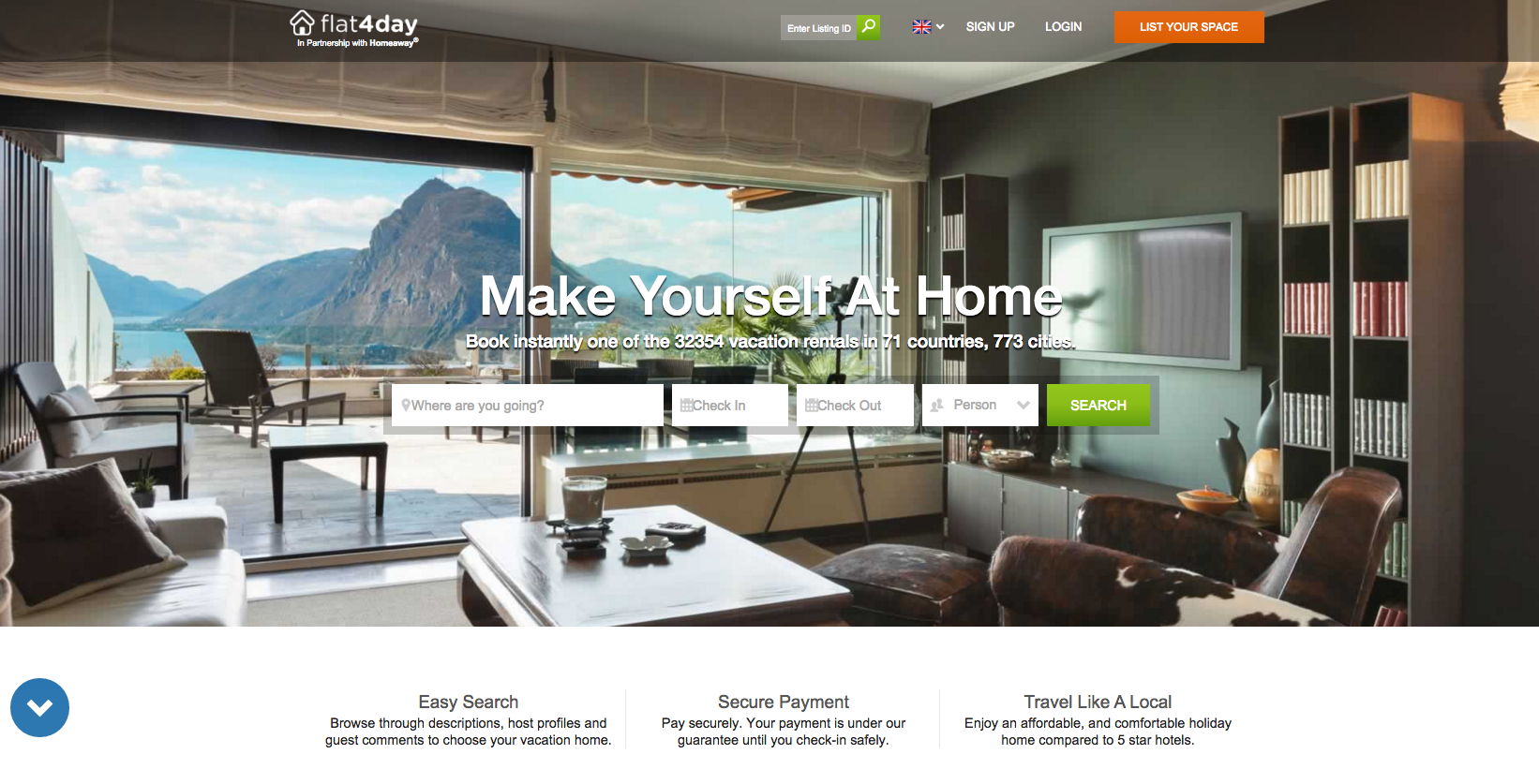 In which markets is Flat4Day strong?
Flat4Day is a Turkish based vacation rental site whose major investor is Homeaway. Their strongest market is Turkey but English speaking markets follow closely behind. Their site is translated in multiple languages.
---
5. Only-Apartments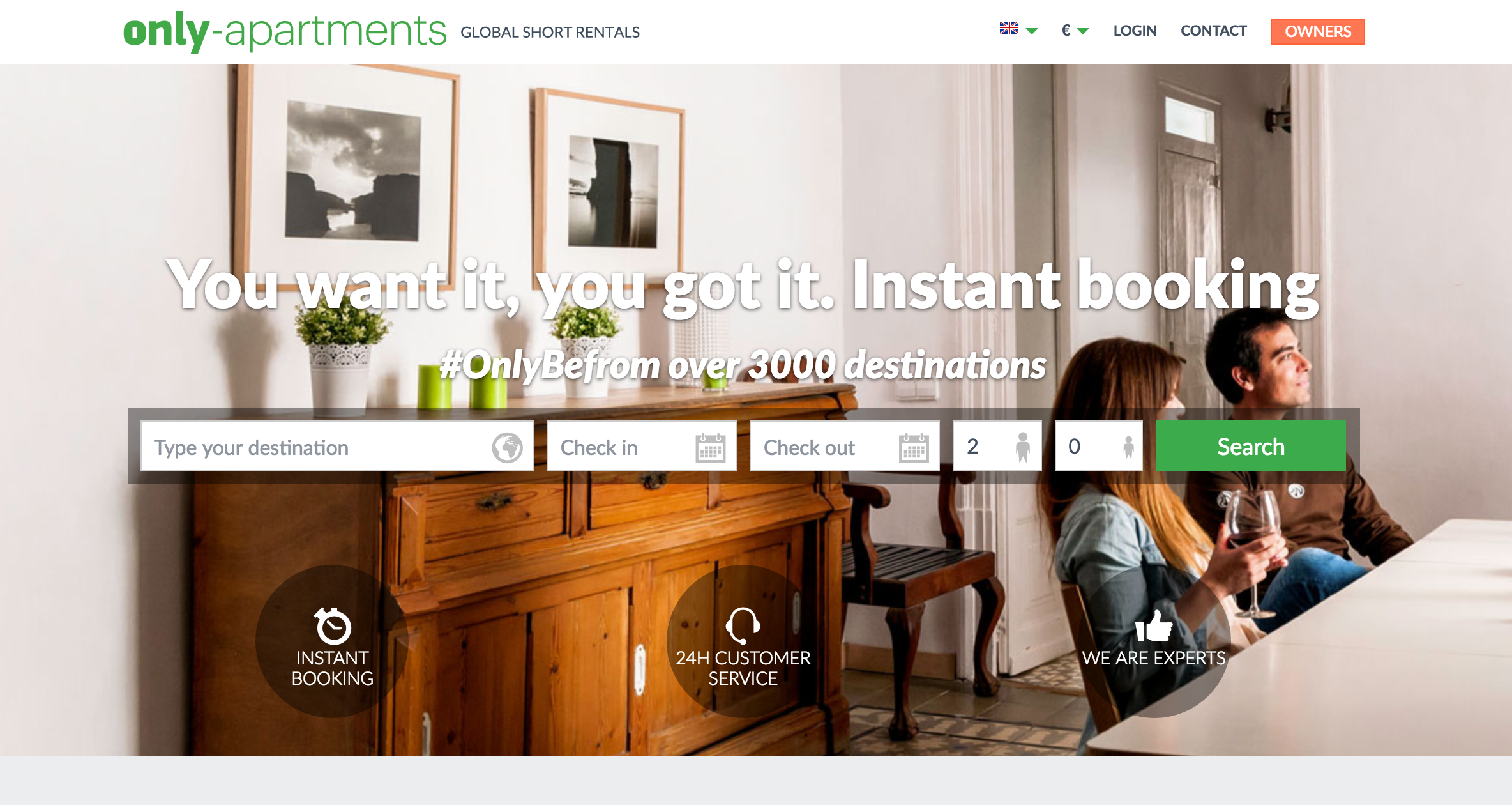 In which markets is Only-Apartments strong?
Only-Apartments is an online booking website focused purely on vacation rentals. They've been around since 2003 and boast 125,000 apartments in 109 countries worldwide. Only-Apartments attracts a lot of demand from Spanish & English families, couples & group of friends. Their average nights booking is 5 nights.
---
6. TripVillas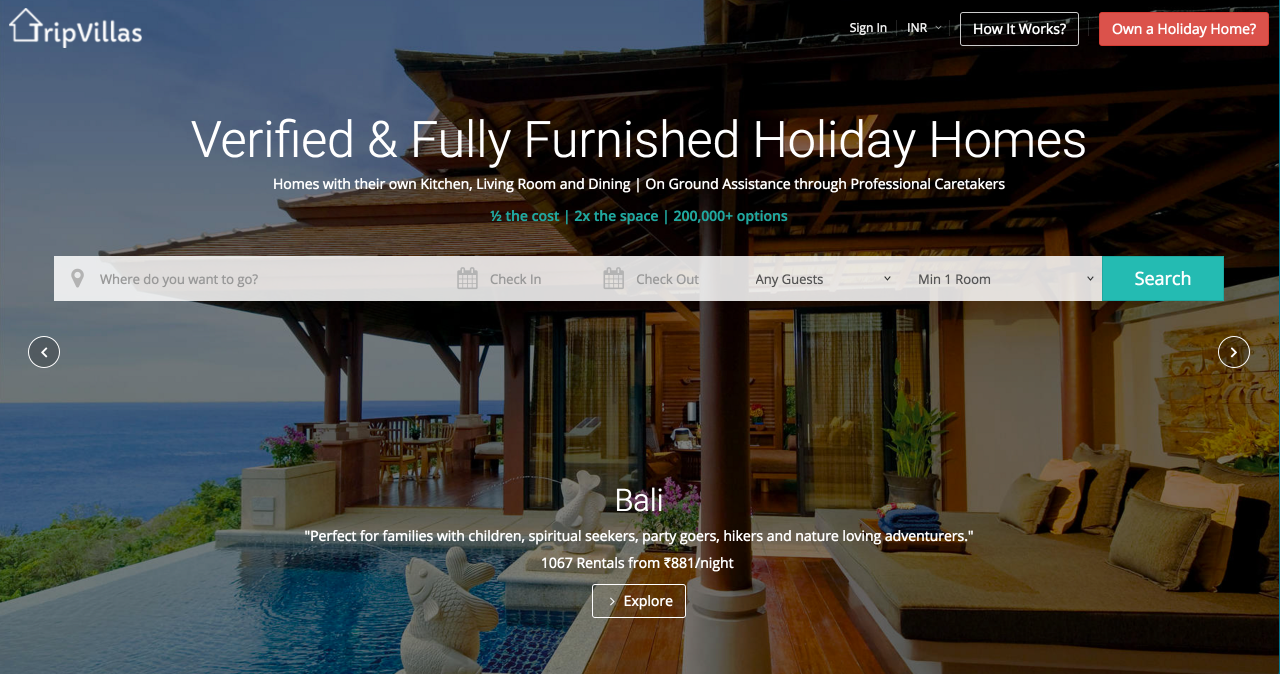 In which markets is TripVillas strong?
TripVillas is an India-based vacation rental site with a model very similar to Airbnb where they take full payment and will release it on check in.
Their strongest market is the Indian market but they also generate bookings from South-East Asia.
---
January 2017 Update:
Thibault from the excellent Rentalpreneurs.com website wrote a very good article on how to find and successfully advertise on
niche vacation rental listing sites
. Definitely worth a read!
---