Powerhost, our all-in-one software for hosts.
Say goodbye to manual work and double bookings.
Try it for free today
Become a PRO with Powerhost!
Designed especially for hosts with up to 9 properties, Powerhost will help you save time, gain insights into your data and increase your income.
Check out the video to learn more!
Run your business
from one place
An all-in-one tool for managing your vacation rentals across multiple channels. Grow your business easily with the vacation rental software designed for simplicity and speed.
Content management
Synchronise and upload your listing details across channels in seconds. Add top-quality information to create attractive listings on each booking site in minutes. Connect with every globetrotter by translating your content into multiple languages with a click.
Payment processing
Stay in full control of your business with our payment processing tool. Eliminate long payout wait times and receive payments directly. Be the boss of your money and ping booking sites to replace invalid cards swiftly.
Website builder
Increase your earnings with a direct-booking website.
Set up your site in minutes, build your brand, and collect commission-free bookings directly. Guests will enjoy a smooth booking experience. Automatically add and manage your site and your channels from one tool.
Channel manager
Connect your listings to top channels and increase your business. Secure connections mean reservations free from worry and double bookings.
Synchronise your listings in seconds with a single tool.
Reservation management
Get an overview of reservations across all your channels at a glance. Spot opportunities to increase your booked days. See which offers turn into bookings and where you need to make adjustments.
Guest communication
Take back hours of your life with automated guest communication. Stay on top of requests and Airbnb guest reviews easily. Manage your messaging across all your channels from one place. You'll never have to juggle multiple platforms or apps again.
Reporting
Up your game with relevant performance reports.
Spot opportunities to make more money.
Use available data to change your pricing, be more strategic about offers, and adjust availability on the channels bringing you the most bookings.

Start your free trial now
Check out our free AI-driven tool for hosts
Powerhost's free listing checker helps you check ratings, reviews, photos and more. Discover free personalized recommendations for your listing in under a minute!
Check my listing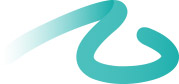 Discover what customers are saying about Powerhost
Rentals United has allowed us to access new markets and experiment with new channels, it integrates seamlessly with our existing system thanks to its fully connected API and active customer service. It is an honest and secure partner for us.
Maida Gomes , An Island Apart
Rentals United has helped our company to streamline all channels. The fact that we can now synchronize all information and pricing throughout our channels from one place gave us the opportunity to broaden our channels thus reaching out to more potential customers. They also introduced us to channels and software we were never aware of but thanks to their system we can now connect easily.
Janice Baldacchino , Baldacchino Group
The process of connecting properties is intuitive and fast. Customer support resolves any issues you have in under 24 hours. Rentals United is greatly helping me increase my revenue.
Juan Antonio Rico , Tierra Marina
FAQs
How does vacation rental software work?
Vacation rental software lets you connect your listings to online booking sites to receive reservations. It saves you the time and hassle of having to log in and out of each booking site separately to manage your listings.
What kind of information can vacation rental software sync?
It depends on your software provider. Most vacation rental software can connect your prices, availability, and reservations. With Powerhost, you'll get a lot more. Add all your content, from personalised pricing and extra fees to photos and policies.
What are the advantages of using vacation rental software?
You can avoid double bookings and pricing mistakes, automate payment processing and guest messaging, optimise your bookings, and spot opportunities. Above all, you'll save yourself the time and trouble of managing your listings across multiple channels manually.
See how Powerhost can work for you.
Start your free trial now